"I Am Jesus the Christ" is a beautifully illustrated 40 page children's book.
Easy to read and fun to hear, children learn the gospels in rhyming verse as told by Jesus himself.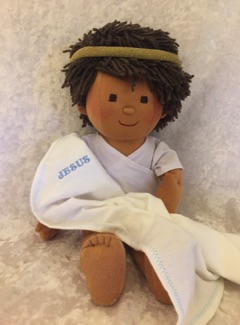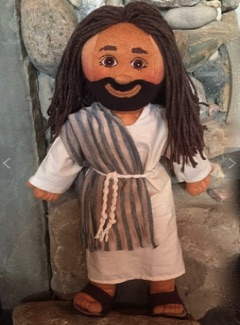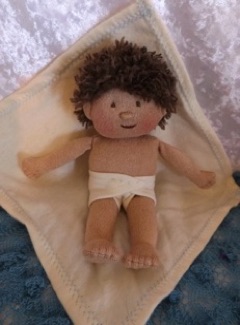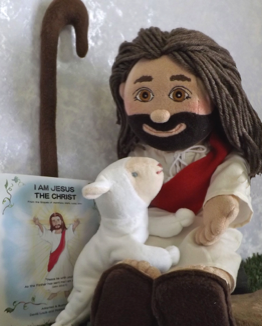 Jesus Dolls, Angels and Saint Dolls
Beautifully designed faith dolls are lovingly handmade for you. Our plush handcrafted Jesus, Angel and Saint dolls feature embroidered faces, soft sculpture details and changeable clothing for washing. We offer a children's Jesus bible too! Jesus and Angel dolls are Halo Toys family favorites.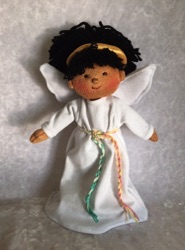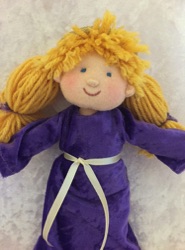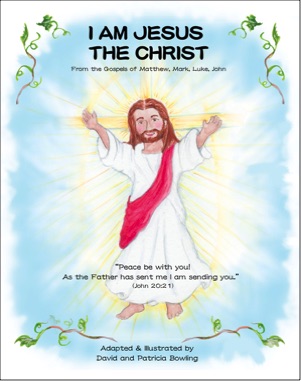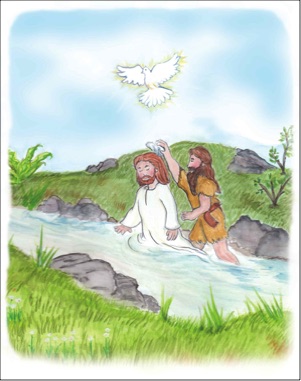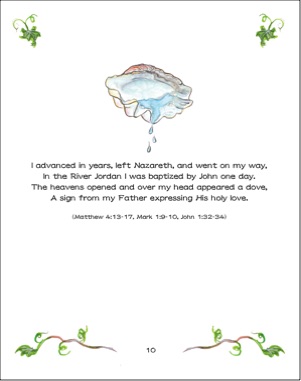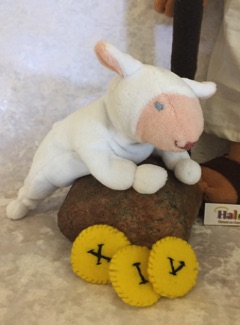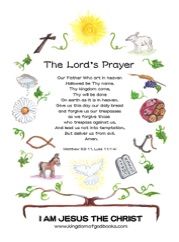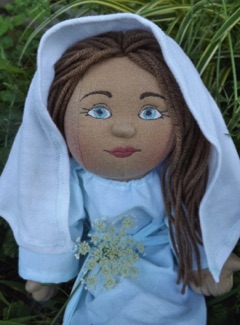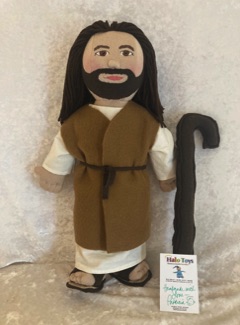 • Dolls made as pictured, may
vary slightly from photos
• Each doll uniquely numbered
• Customization by request
(skin, eye, hair, gown color)
• Made with love and prayer
• Free shipping in USA
18" Jesus doll, lamb, staff and "I Am Jesus the Christ" book. Free Shipping USA $125.00
18" Jesus doll, amber skin. Free Shipping USA $86.00
18" Blessed Virgin Mary Doll, olive skin, veil. Free Shipping USA $86.00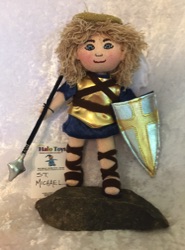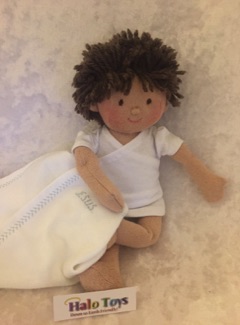 14" Jesus doll, olive skin. Free Shipping USA $72.00
18" Jesus doll, olive skin, soft staff. Free Shipping USA $90.00
18" Baby Jesus doll, amber skin, halo, blanket. Free Shipping USA $92.00
12" Baby Jesus doll, olive skin, shirt, blanket. Free Shipping USA $62.00
9" Baby Jesus doll, olive skin, blanket. Free Shipping USA $42.00
18" St. Joseph doll, olive skin, coat, staff. Free Shipping USA USA $90.00
Jesus Lamb, 8" plush. Free Shipping USA $28.00
10" Angel Lion, olive skin, halo, flower. Free Shipping USA $50.00
10" Angel Cloud, amber skin, halo. FREE SHIPPING $46.00
10" Angel Berry, ivory skin, halo. Free Shipping USA $46.00
10" St. Michael Angel, rosy skin, halo, armor. Free Shipping USA $65.00
"I Am Jesus the Christ" softcover book, illustrated, 40 pages. Free Shipping USA $8.00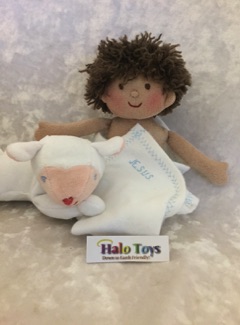 18" Blessed Mother and Baby Jesus dolls, olive skin. Free Shipping USA $120.00
10" Angel Courtney, rosy skin, halo. Free Shipping USA $46.00
18" Jesus doll, amber skin, soft cross, book. Fre Shipping USA $98.00
9" Baby Jesus doll, olive skin, lamb, blanket. Free Shipping USA $68.00